Roll over image to zoom in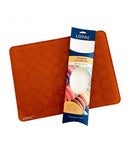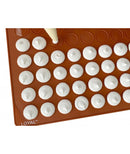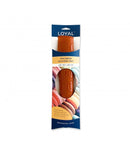 Create professional looking Macarons every time with this Silicone Macaron Preparation Mat.
The art of making a Macaron has been perfected. Place your piping tip onto the centre of the Macaron circle and squeeze the mix until it reaches the edges of the piping guide.
These edges create perfect feet for your Macaron - they will be walking out the door!
Makes 48 Macarons per mat
100% food safe non-stick silicone
European & FDA compliant
Oven, freezer & fridge safe
Temperature range (-40 to +230C)
Easy to clean
Diameter 40mm
Overall mat size: 395 x 295mm
Payment & Security
Your payment information is processed securely. We do not store credit card details nor have access to your credit card information.